The Web App provides 9 different outputs to visualize yield and moisture data. Here are the options you will see under each field name:
Boundary: The boundary marks the extent of your field. All recorded yield and moisture data is sorted into the field boundary upon upload. If you want to keep yield data from a certain part of the field, like a test plot, draw smaller sub-field boundaries within larger ones to get separate yield maps for both.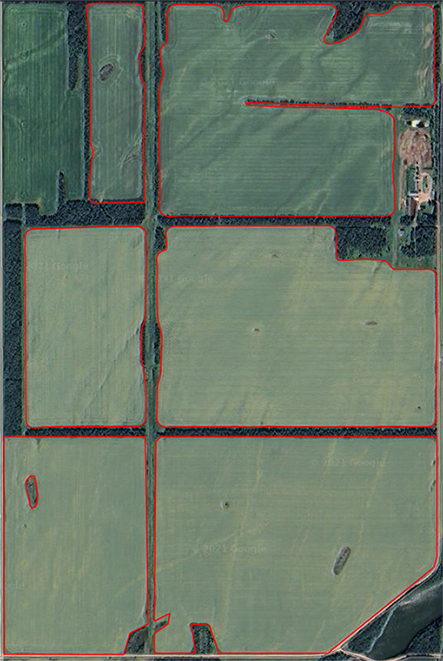 Raw Yield Points: The raw yield points show every point collected by the Yield Monitor while combining. Different point colors represent different harvesters operating the FarmTRX Yield Monitor. In this view raw yield points have yet to be corrected so any miscalibrations, headland turns, unloading points or partial rows are included.
Views of the yield points will use different colours to represent different harvesters equipped with a Yield Monitor.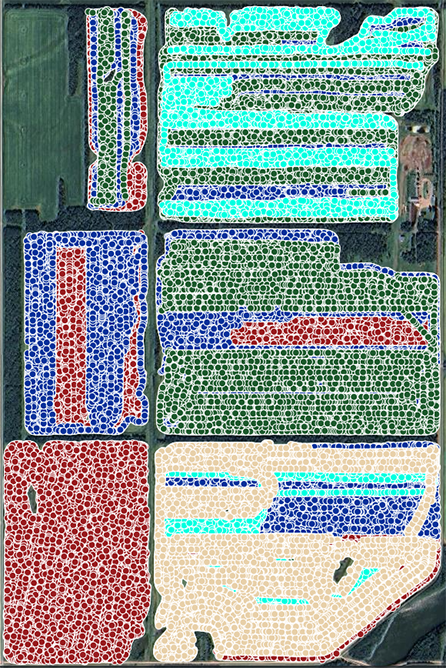 Raw Yield Map: The raw map is the interpolation of the raw yield points. Areas where false yields may have been recorded will show up in this map.
Corrected Yield Points: The corrected yield points show the individual data points generated by the Yield Monitor at harvest with auto-correction and point cleanup applied. FarmTRX automatically detects and adjusts anomalous data points to produce an accurate representation of yield.
Corrected Yield Map: The corrected map is an interpolated map based off the corrected yield points. The map is a continuous grid surface, color shaded to indicate relative high and low yield areas.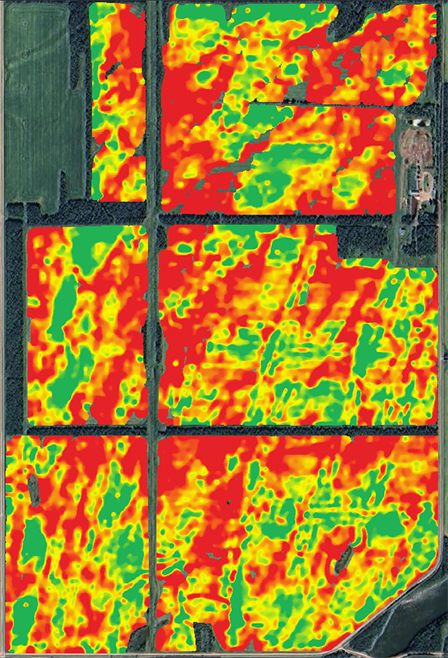 Classified (Zoned) Yield: The classified map separates yield performance into 5 classes or "performance zones". Each class makes up a twentieth percentile of the total harvested field area ranging from lowest to highest.
Trend of Yield: The trend map reveals general yield trends by taking out smaller local variations.